BAMBOLOVE
for the love of children, bamboo and planets
---
Disposable BAMBOOLOVE diapers are our response to the needs of our customers. Friendly to the skin and nature. Biodegradable and hypoallergenic diapers free of chlorine, alcohol and irritants.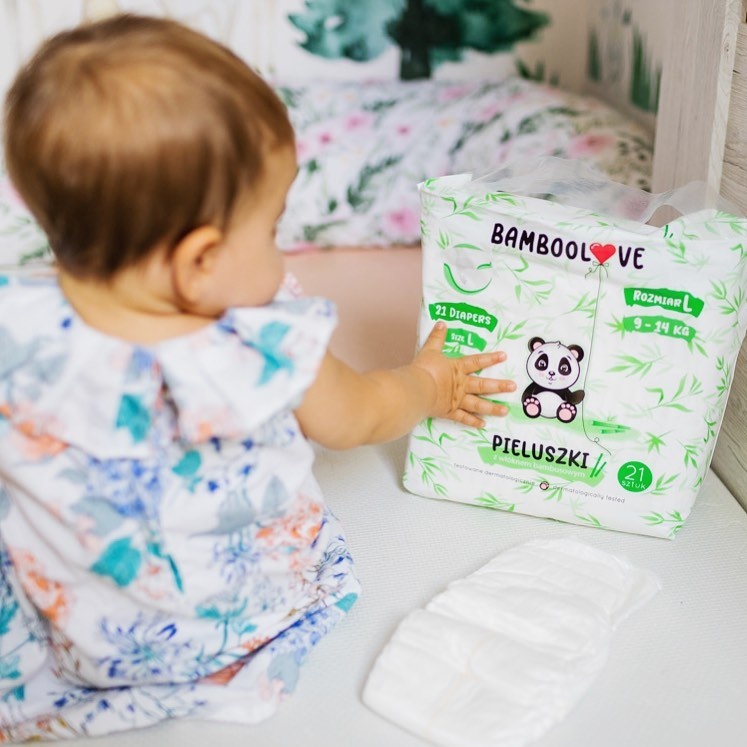 MORE SUSTAINABLE CHOICE
---
Bamboo, of course
---
Bamboo is naturally hypoallergenic, making it perfect for babies with sensitive skin.
Bamboo is the fastest growing plant in the world! Generates up to 30% more oxygen than other plants.
Bamboo grows without pesticides or fertilizers.
The bamboo layers are 100% biodegradable.
FOR CHILDREN AND FOR THE PLANET
---
Check the composition - your choice matters!
100

%
The lining of the diaper is made of 100% bamboo
100

%
The top layer of the diaper is made of 100% bamboo
WITH CARE FOR THE ENVIRONMENT
---
Do you know that?
---
Only in Europe, around 20 billion diapers are used annually.
They represent the third largest waste in landfills.
Most disposable diapers are made of plastic.
Plastics such as polypropylene and polyethylene in the lining or outer layer of the diaper do not provide comfort and air circulation. This can be irritating.
---
Our bamboo nappies (bamboo nappies) are biodegradable and hypoallergenic. They do not contain chlorine, perfumes and harsh chemicals. Our diapers are environmentally friendly diapers to a greater extent than standard disposable diapers. Check composition. It's matter!